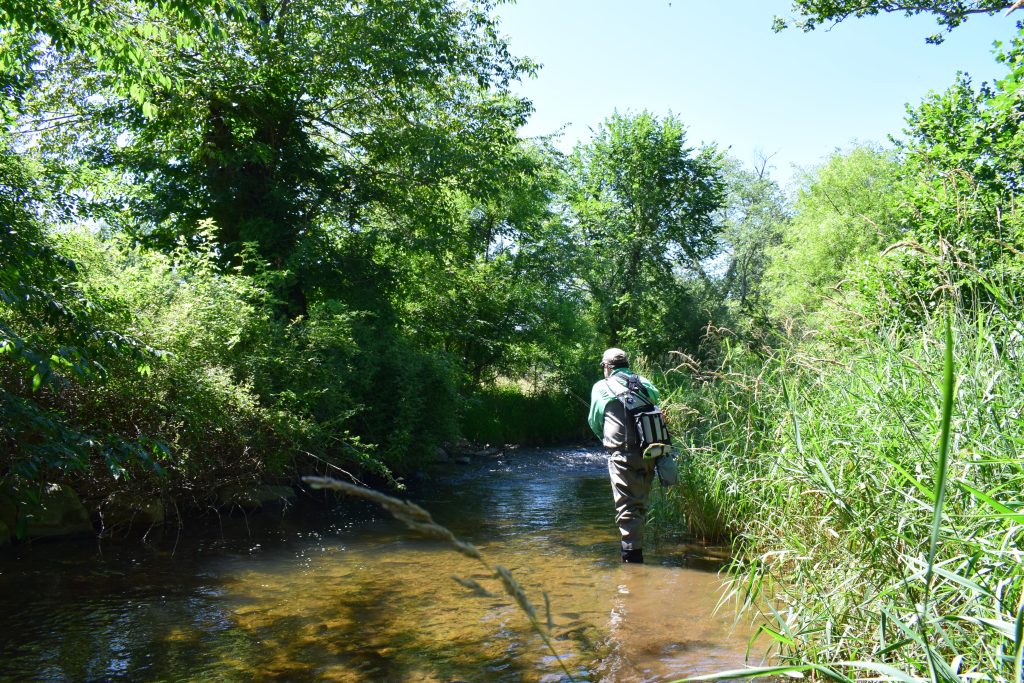 Berks County Conservation District's (BCCD) Conservation Service Individual or Organization of the Year Award is given to the individual or organization that has made an exceptional contribution to the conservation of Berks County's soil, water and related natural resources; and without their contributions the quality of the natural resources of the County would be diminished. This year, the BCCD Conservation Service Award has named Perkiomen Valley Trout Unlimited their "Organization Of The Year".  The chapter will be honored at their August 8th Banquet in Oley, PA.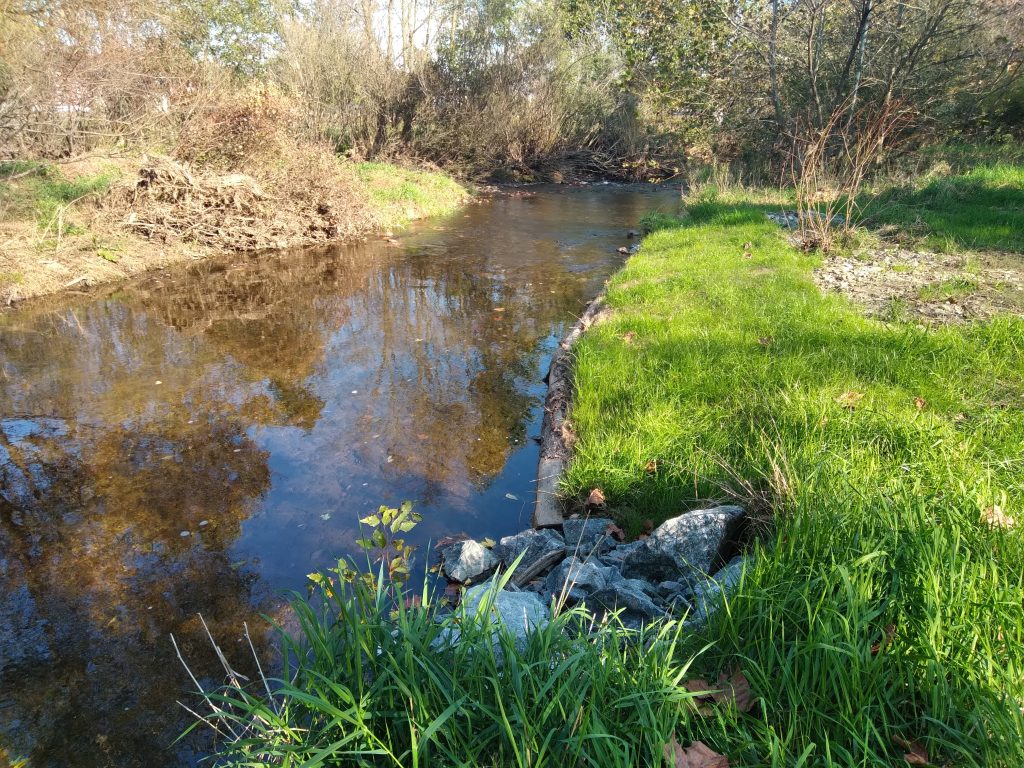 The project for which Perkiomen Valley Trout Unlimited, Chapter No. 332 (PVTU) has been recognized was conducted on the West Branch of the Perkiomen Creek within the Longacre family farm in Barto, PA. The project encompassed the restoration of severely-eroded stream banks, repair of a livestock crossing area, and enhancement of in-stream habitat for invertebrate and vertebrate organisms to expand suitable fishery habitat and spawning conditions for wild brown trout residing within the creek. The project's scope also included the installation of 500 feet of electric fencing to prevent access of cattle to the riparian stream buffer and 100 trees were planted to aid with the reclamation of the riparian buffer. The length of the project site was 880 feet in length. Overall, 3,190 feet of the stream flows through the Longacre Farm and additional work is planned in other sections in future years.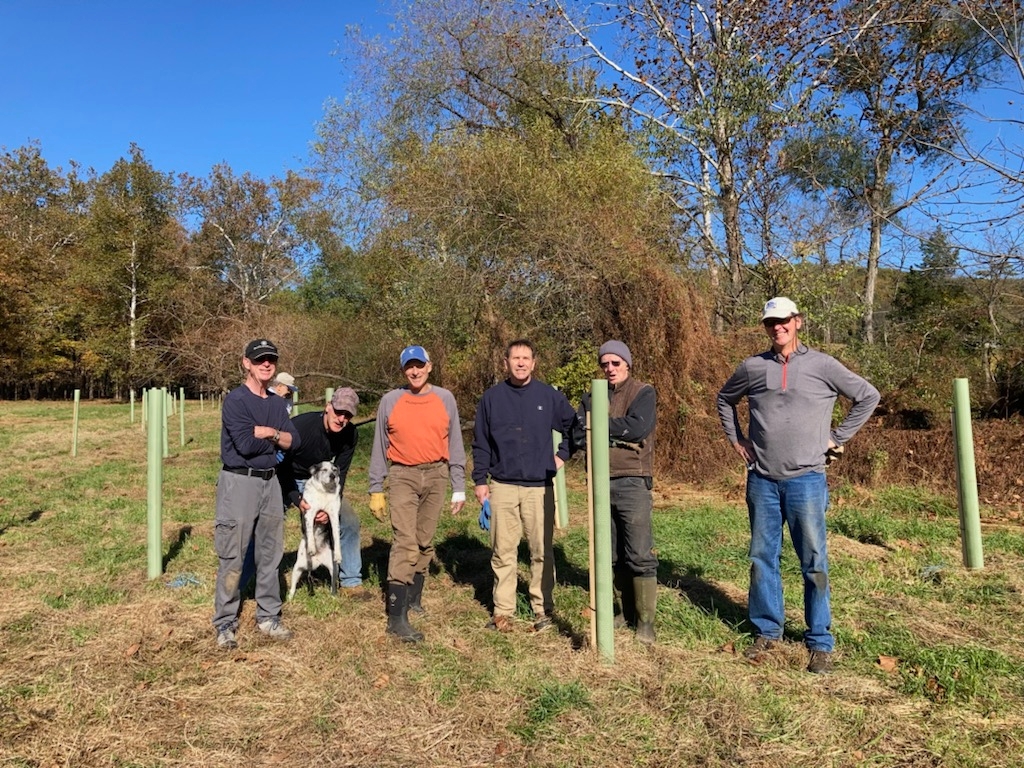 PVTU is deeply appreciative of this award and recognizes their project partners without whom this project could not have been realized, the PVTU Board of Directors and chapter volunteers, the Longacre family, and the BCCD. Funding for this project was received from the estate of Dwight Gehman, a former long-standing member of PVTU and Longacre family member, and the Coldwater Heritage Partnership which a collaborative effort between the Pennsylvania Council of Trout Unlimited, PA Department of Conservation and Natural Resources, Foundation for Pennsylvania Watersheds, and PA Fish & Boat Commission. PVTU also thanks Martin Quarries for their financial contributions for stone materials used with this project.