Using their Forever Wild 2021 Grant, Muddy Creek purchased 35 pairs of White River Fly Shop Three Forks Lug Sole Hip Waders for Men, two large storage totes that could be used to transport the waders to and from stream events, and 35 pairs of boot hangers so that the waders would not be folded up in the Co-Op shed and risk dry rotting.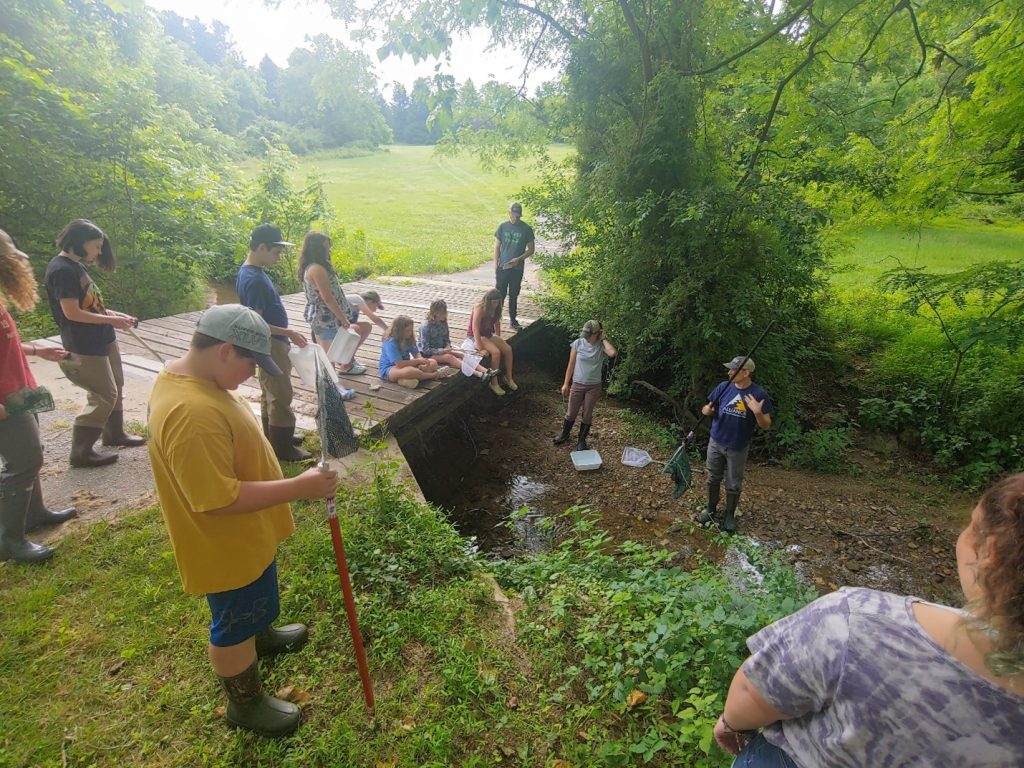 Students at Red Lion Area Junior High School attend a "Stream Study" Summer Learning Program with 8th Grade Science Teacher and Muddy Creek member Dan Dellinger. Students put to use waders from the Forever Wild Grant to explore the pond, wetlands, and stream with guest speakers from The Alliance for the Chesapeake Bay.
For more information on the Forever Wild Grant, click here.
For the Forever Wild Grant application, click here.