Forbes Trail likes to include personal and behind the scenes stories from time to time about our members in our newsletters. Sometimes the account of how a member becomes involved in TU, and how that involvement influences their life and that of their family, is a fascinating story in itself.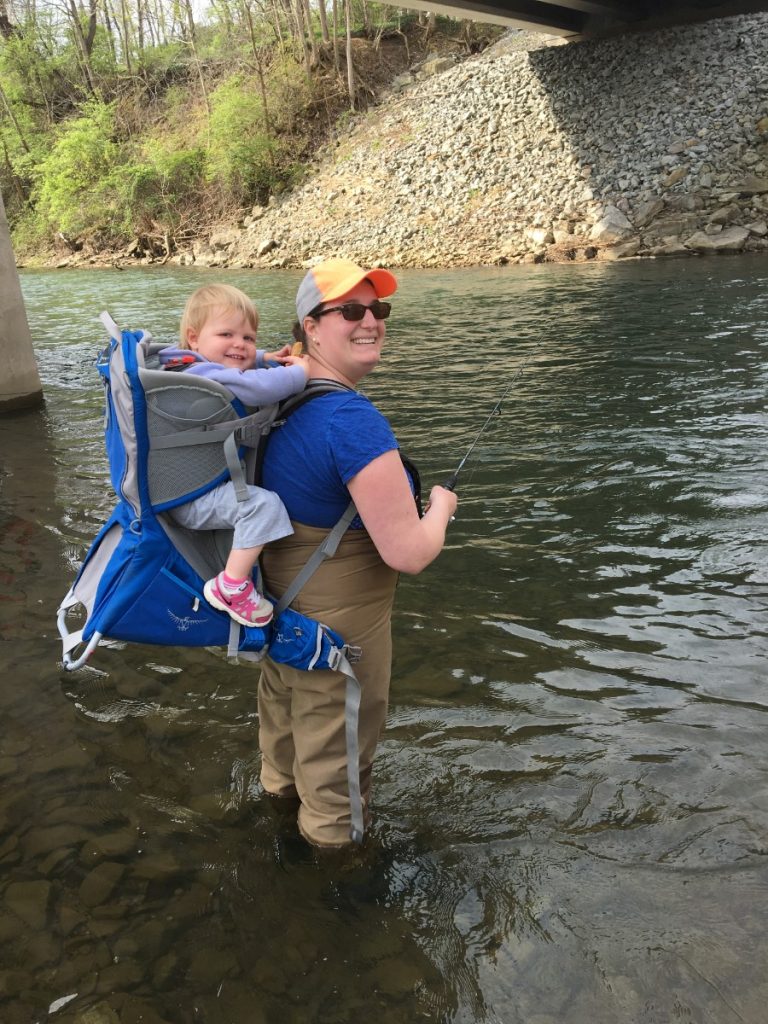 Angie Schultheis, lives in Latrobe with her husband Tim and two school-age children. Besides being a wife, mom, and Girl Scout leader, she serves on the Board of Directors for Forbes Trail and Chairs its Diversity Committee. Because of Angie's leadership, our chapter has extended our programs to involve more ladies and families the past few years. We have a number of female members in our chapter. Angie is working to reach out to them and to engage more families in coldwater conservation and fly fishing related activities.
TU – Angie, when did you first become involved with TU and how did that come about?
My husband Tim introduced me to Trout Unlimited and we started out by volunteering with the youth group in 2012. I was new to fly fishing, and I learned to tie flies alongside the kids.
TU – What are some of the programs and activities you helped organize the past year?
I helped to organize a women's beginners fly tying class and make chapter events more family friendly, such as by offering activities and prizes for kids at our summer picnic. We represented TU at a Super Science Saturday at the Carnegie Museum of Natural History, discussing conservation from a local perspective with adults and children. In partnership with our neighboring chapter Penn's Woods West, we offered monthly fishing outings for women and brought back the STREAM Girls program after a several year hiatus due to the pandemic. STREAM Girls is an outdoor watershed experience for middle school aged girls that employs STEM-based education (science, technology, engineering, math), recreation and arts to explore a local stream.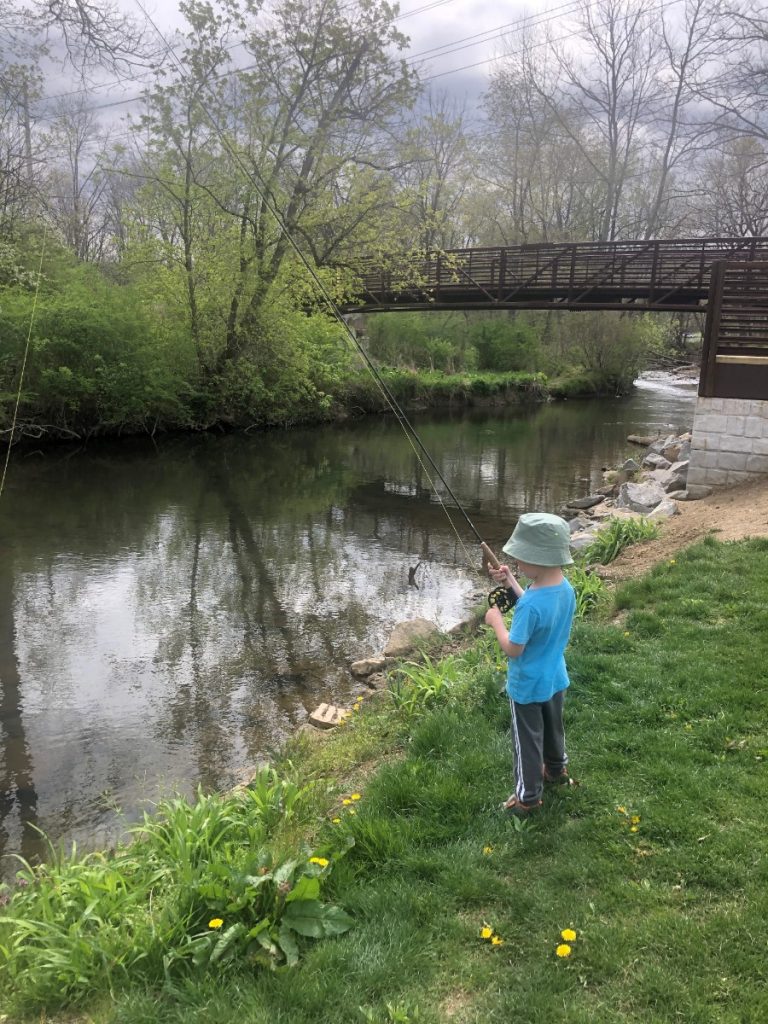 TU – What do you see as potential activities for 2023 and beyond for the Diversity Committee?
I've been asked to host another fly tying event for women. I would also like to continue to involve more families and young people in our chapter events. Plans are already in the works for another STREAM Girls event as well.
TU – What can TU do to help introduce more families and minority groups to fly fishing and coldwater conservation?
Fly fishing can be intimidating to a beginner with the amount of gear required, casting techniques, tying knots, etc. I think it's important to make people feel comfortable and provide them with the equipment needed to try the sport. Partnerships with other organizations can help us to reach out to new groups of individuals, such as our work at the museum and a fly fishing day that we helped Outdoor Afro to put on at North Park. Once they are enjoying time in nature and understanding how stream health affects the fish, coldwater conservation naturally follows.
TU – Tell us about how you and Tim have made fishing and fly tying a family activity?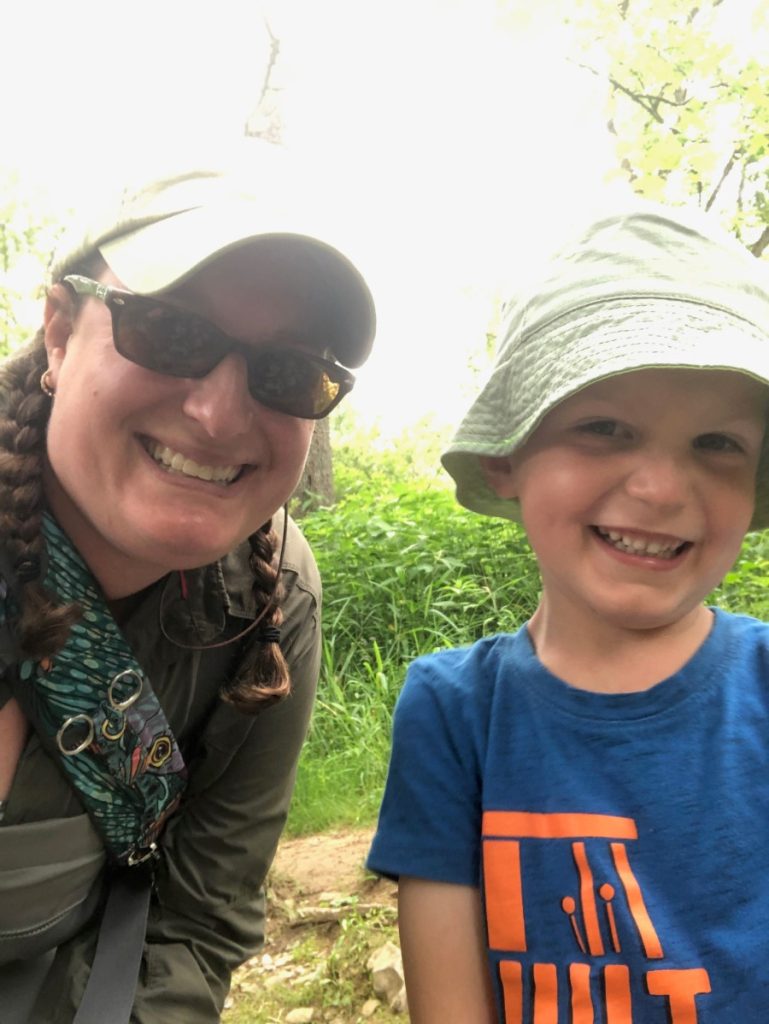 We have included our kids in fishing outings since they were small enough to be carried on our backs. They love to take their own rods to the pond or play on the streambank while we fly fish. When the weather is colder, they enjoy creating crazy flies and ice fishing.
TU – What challenges do you face in getting young kids involved in these activities?
Our outings may only last as long as their attention span and we may not get to fish as long or as often as we would like. The focus isn't always catching fish so much as making memories and sharing our love of time spent in the outdoors with our kids. And of course, we always pack plenty of snacks!
TU – Why is it important to you to introduce kids and new participants to fishing and conservation?
It's important to me personally because I grew up fishing and I have so many great memories of spending time outdoors with family and friends. The future of fly fishing and coldwater conservation depends on us investing time in sharing our interests and passions with the next generation. There is a lot of competition for their attention, and I want to share the peace that can be found in nature and the importance of preserving it.
TU – Angie, what message would you like to share with our lady TU members to encourage them to get more involved in our activities?
We have a very welcoming group of varying abilities! Even if you've never fished before or are interested in conservation and not fishing at all, you are encouraged to join us!
TU Chapters around the country face many of the same challenges. We're not a "fishing club". We're a well-structured organization whose focus is to protect coldwater streams and their fisheries. To do that, we need a broader demographics than just guys who like to fly fish. Fly fishing is a challenging and rewarding sport the entire family can enjoy and make part of vacations or weekend get-aways. But, it is still secondary and a way to celebrate our achievements of protecting our trout streams. More importantly, we need to be recruiting and grooming the next generation of conservationists. By expanding our demographics to include more ladies, families, kids and minority groups, we will all be stronger and better positioned to serve as stewards of our environment.