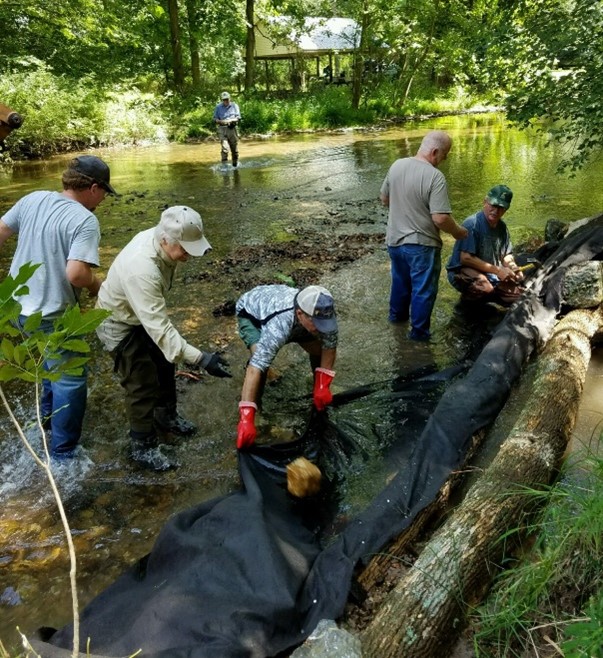 On Sept 30, 2022, the Adams County Trout Unlimited (ACTU) chapter was announced as a recipient of a South Mountain Partnership (SMP) Grant. The grant program is intended to catalyze on-the-ground projects that further the goals of the SMP. The program provides funding, on a competitive basis, to projects that protect and promote the region's landscape resources such as wildlife, habitat and water; and trails and parks.
Adams County Trout Unlimited received the grant of $13,200 for the Zeigler Mill Road Access Site Recreational and Restoration Development project. ACTU is contributing a $16,000 non-cash match to the project. The project includes:
installing stream restoration devices in the Catch and Release, Fly Fishing Only section of Conewago Creek;
constructing a 600-yard educational nature trail and three teaching stations:
removing invasive plant species; and
planting 200 to 250 trees on retired agricultural areas.
The 58-acre site, which is owned by the Pennsylvania Fish and Boat Commission (PFBC), is being maintained and improved by ACTU under a 25-year lease agreement. The project work is to be performed in the 2023 calendar year.
The ACTU Grant Committee members that prepared the grant application are Rick Franzese, Frank Kozak, and Dave Swope.
Frank Kozak
Adams County Chapter President